Fees
PSYCHOLOGICAL SERVICES CENTER TREATMENT FEE SCALE
If you are in a position where you either do not have insurance, or want to remain confidential and not have to send personal information to your insurance company, the Psychological Services Center offers a very affordable sliding scale based on your income and life situation.
First appointments/intakes are a flat $25 fee. Charges listed below are per hour.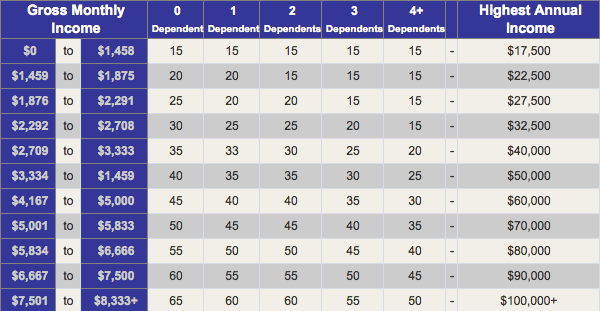 PSYCHOLOGICAL ASSESSMENTS CLINIC TESTING FEE SCALE
Complete evaluations, including testing, test scoring, report preparation, and the feedback meeting, are $800. Fees can be paid by check or in cash at the evaluation session.
Insurance policies rarely cover psychological evaluations. The client is encouraged, however, to contact an insurance representative, and inquire about his/her policy in this respect.
For a limited number of cases per academic year, the fee can be reduced via a sliding fee scale, depending on monthly family income and number of dependents.